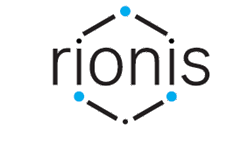 Rionis LLC is a startup company, developing an innovative drug DIOL for treating Parkinson's disease. DIOL (new small molecule, new mechanism of action) is patented in USA, EU and Russia. DIOL would enable a new therapeutic strategy for treating Parkinson's disease based on neuroprotection and neuroregeneration, but not on dopamine substitution, unlike the known drugs. Preclinical trials are completed. Phase I clinical trial will be completed in May 2020.
Rionis aims to commercialize DIOL project in the USA and the EU by opening a subsidiary there (2020), attracting investments and performing Phase II and III clinical trials (2020-2025) with subsequent sale of the project to a Pharma company (2023-2025).
Rionis is part of IPHAR company group, which includes: IPHAR R&D center for preclinical and clinical trials; 10 startups with innovative drug projects; licensed drug and food supplement production companies.